Panax Nutritional Therapy
Discover a life of health and happiness.
Flip your phone to see all the content!
serving the greater Grand Rapids, MI area in person as well as online worldwide
As a Certified Nutritional Therapy Practitioner (NTP) I am passionate about nutrition and helping people find the root cause of their health concerns.
I have been trained to use a combination of professional tools to assess the unique needs of clients. The data can then be used to develop tailored, bio-individual plans that help clients advance to their personalized path of optimal health and wellness.
My specialization is in working with people who are fatigued, have constant cravings, trouble sleeping, little energy and want to lose weight.  My particular love is working with people who are diabetic or pre-diabetic and want to manage their condition in a holistic way combined with their medication.

5 tips to fight fatigue, brain fog and rollercoaster blood sugars!
Sign up to join our community!
Are you sick and tired of being sick and tired? Do you suffer from rollercoaster blood sugar levels?  Do you deal with poor sleep, exhaustion, brain fog, mood swings or weight gain? Your body is trying to tell you something is out of balance.  There is HOPE.  Request these helpful hints to get some simple advice on where to start in your health journey.
Take Care of Yourself
Through nourishing foods, proper rest, daily movement and stress management.
Address Your Foundations First
This allows the body an opportunity to regain optimum balance.
Eat Real Food
Give it the "great-grandmother test". Would your great-grandmother recognize that as food?
Simplify
Simplify your diet, simplify your life.
Come check out my blog to learn how to live your best life!
Less than a century ago, knowing what to eat was simple. Okay, access to food wasn't necessarily as abundant as today, but options were much more limited. The ability to cram thousands of calories...
read more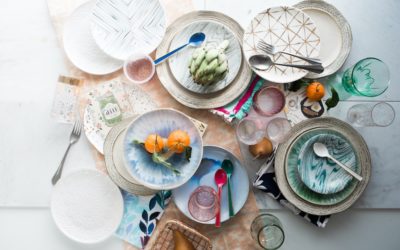 Transitioning into a healthy lifestyle can seem overwhelming. For many, it feels like a world full of unfamiliar routines and unattainable habits. To break down that barrier, here are seven...
read more
"Taught me to be aware of what I was eating."
"I'd been trying to lose weight for months. The Restart® Program helped me not just lose weight (finally) but change some bad habits. It taught me to be more aware of what I was eating and how to better balance my meals."
– Robin P.
"
I was so excited to work with Kelly!

"
"I was eager for a fresh outlook in considering my own health and self-care, and I wanted to go deeper than the surface level conversations with my healthcare provider."
– Judy K.
"She has my best interest in mind."
"Kelly is warm, very informed, and an attentive listener. She is a great cheerleader and has my best interest in mind."
-Emily VH